Land at Britannia Street, Great Harwood
Residential
Chandos Homes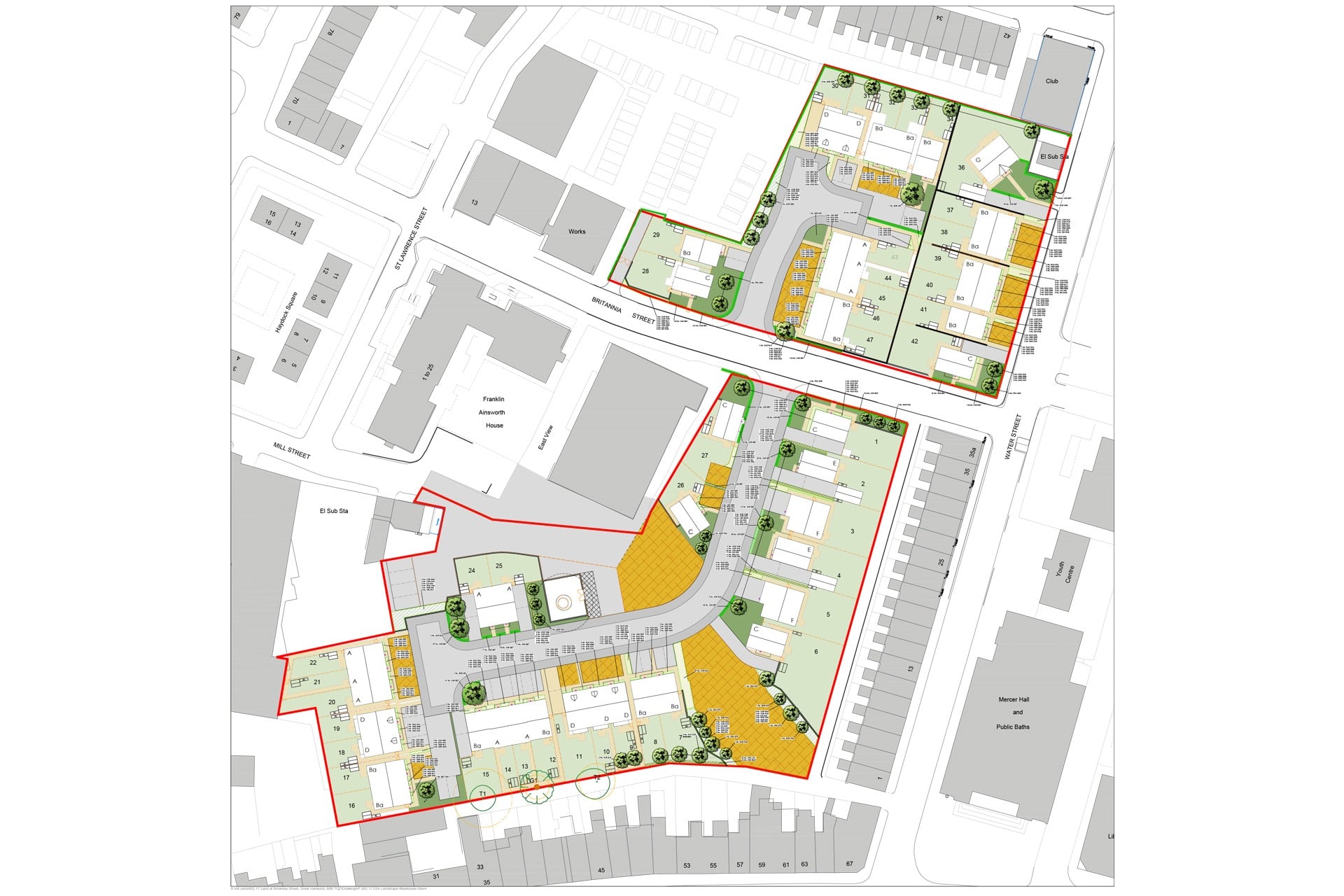 Constaints:
Heritage, flood risk, contamination and loss of employment land
Prior to SATPLAN's involvement several earlier planning permissions have lapsed. The Site is subject to numerous constraints which have prevented the Site from coming forward until now.
The Site constraints include:
a designated employment site; with legacy buildings and structures including an industrial chimney; some of which were occupied;
the Site abuts the Town Centre Conservation Area;
a culverted main river bisects the southern part of the Site; the surrounding land for which is a designated high-risk flood zone; and
significant level differences across the Site.
SATPLAN took into full account the site constraints and devised both a planning and community consultation strategy for the Client. On behalf of the Client SATPLAN put together a project team to consider and address the numerous site constraints. The project consultation strategy included engaging and developing relationships with Planning and Conservation Officers, and Local Councillors to ensure full support for the application ahead of submission.
The application submission included a full flood sequential assessment, undertaken by SATPLAN, to demonstrate that there were no sequentially preferable residential sites in the Great Harwood. SATPLAN also worked with the project team to ensure appropriate flood mitigation measures, scheme and drainage design were proposed in accordance with the Environment Agency's comments.
As the application progressed SATPLAN ensured all Consultee comments were addressed to ensure minimal pre-commencement conditions were applied, including those relating to ground conditions, to enable an early start on start site which will result in much needed housing delivery in this area.
Site works are expected to commence later in 2019.