Imperial Park II, Winnington Urban Village
Residential
Barratt Homes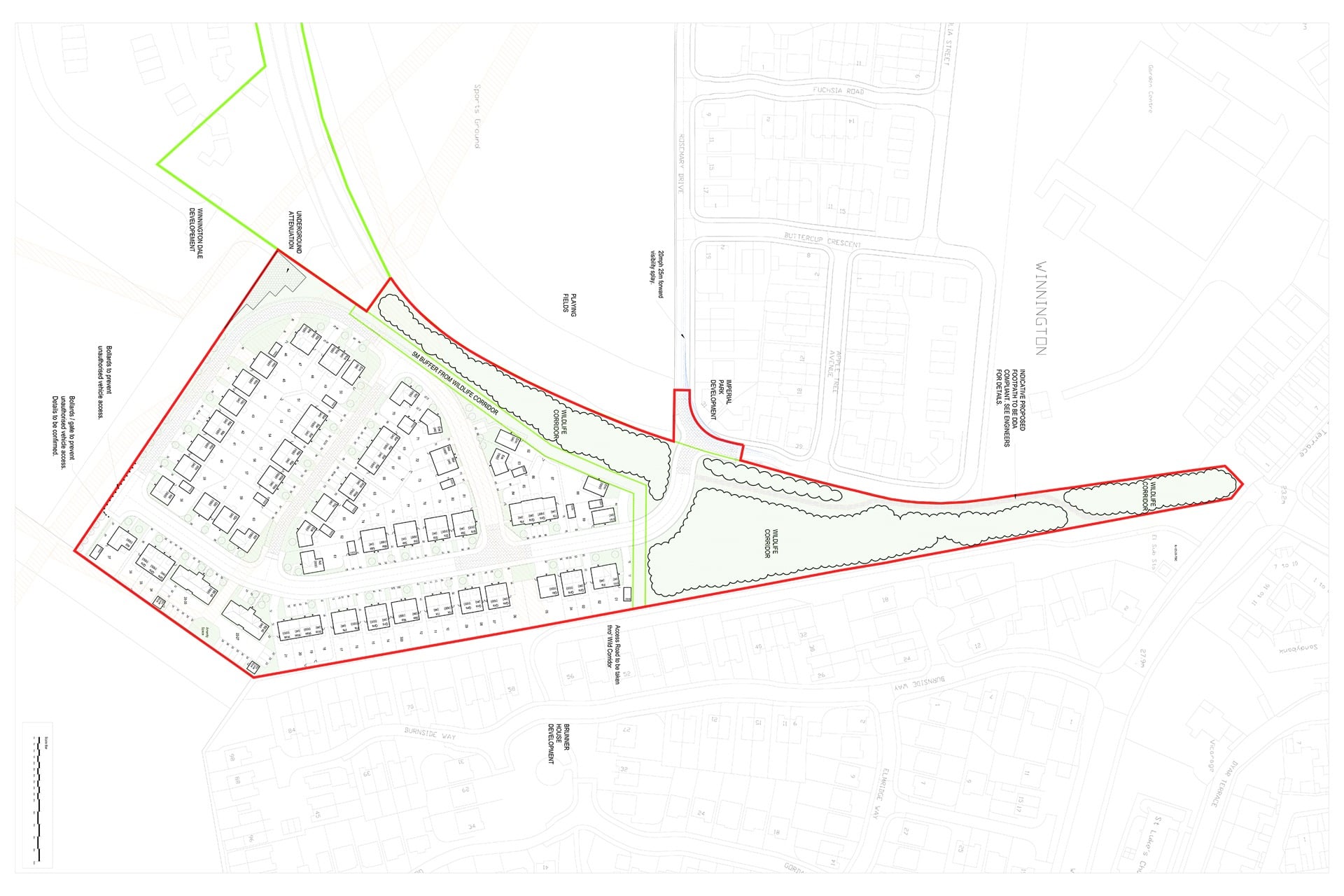 Constraints:
Mixed-policy allocations.
Status:
Planning permission granted
Key Planning Issues included a establishing the principle of development for a Site with mixed policy allocations
SATPLAN Ltd obtained planning permission for this site in October 2018, following submission of a full planning application to Cheshire West and Chester Council.
At the time of submission the Cheshire West and Chester Statutory Development Framework was in a state of change, and therefore subject to a number of applicable designations and allocations. SATPLAN successfully demonstrated to Officers that the land was suitable for residential development and immediately deliverable given the Client's construction on adjacent land.
Other key planning issues related to arboriculture and ecology, which together with the project team SATPLAN negotiated a suitable solution for the Client, Council and Consultees including the Forestry Commission. SATPLAN also took an active part in negotiations relating to S106 requirements to ensure the final contributions agreed were appropriate, and fairly and reasonably related to the development in scale and kind.
Following Planning Committee, where SATPLAN addressed Councillors on behalf of the Client, planning permission was issued in October 2019. Barratt Homes started on site shortly after obtaining planning permission.